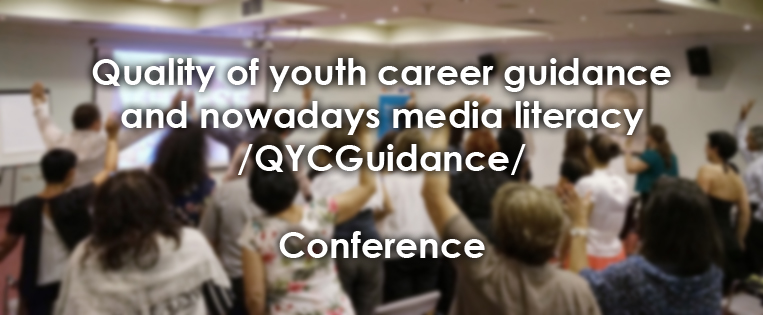 Date: 15th July 2016
Venue: Sofia, Bulgaria
in the frame of ERASMUS+ QYCGuidance project
Aim:

The aim of QYCGuidance conference is to present and explore the new tendencies in youth career guidance.

Context:

Nowadays the youth career guidance format undergoes rapid changes. More and more young people are learning about jobs and how to reach them through the net, asking for advice their peers or some more experienced people via social networks, job portals, discussion forums or other Internet services. Traditional face-to-face guidance in youth career centers shifts more and more to abilities of self-guidance. Here comes the question to what extent nowadays career consultants are familiar with modern media literacy. Skills like rating the information, validating the resources, intelligent searching, abilities to "scan" etc. become of vital importance for the career orientation. These skills are vital for the young people so that they can successfully operate and orient themselves in the net. Thus, career counselors must be able to advice and train young people in media literacy. This changes the shape of the modern consulting process - from pure career guidance to modern media literacy.